Case High School


Class of 1969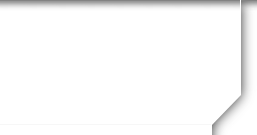 Not a member?
JOIN HERE
Find and click on your name.


NEW JUNE 14
16 days
Left to sign up for the reunion!
Go to the 50th Reunion Weekend Tab to signup for events.
Must be registered and paid to attend the Saturday Night party at Delta Hotel.
Last day to register is July 1st!
We really hope you will be there, as this will be the party to end all parties. There are some special things planned.
Like Dancing? A top notch DJ has been hired, https://www.davidcharlespro.com
Want remembrances? We have 2 photo booths and a videographer who will tape the whole event and will sell the edited videos!
Renew old friendships? See list of who is attending in the Classmate Profile tab.
Like good food? The meals have been tested and are delicious!
Golf? Meadowbrook Friday afternoon
Beer Garden? Sunday afternoon, the party continues!
So far Horlick has far exceeded us in classmates attending. Let's match them!
Horlick 177
Case 91
Rooms at the Delta still available for $89.
Please, please spread the word. After 16 months of looking for people we have given up. We have tried many things to find people because we hate to hear after it's over, I never heard about it. We have looked in the old time phone book, internet, Case webpages, Facebook. We want everyone who wants to come, to be able to. And even if you are not able to attend, or are not interested, please update your contact info.
See you August 2, 3, and 4th!
ANNOUNCEMENTS
Attention Classmates! Your reunion committee has been planning a great weekend to celebrate our 50th Anniversary. Many of you may be hesitating to go, but let me assure you that we are planning a great time for all who come. You will have a chance to talk, share some laughs, good stories, and get to know one another again. Some of you may even dance and have a few drinks. This 50th reunion will only come around once in a lifetime so we hope you will take advantage of it. Our party will have beautiful decorations, Camera booths, Music and a DJ, a short speaker and great food (yup we all got a taste already). And after it is all over we will continue to tell our great party stories on this site. Don't miss out on all that. Sign up deadline is July 1st. It's time to make up your mind to join us.