Case High School


Class of 1969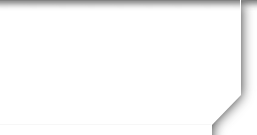 Not a member?
JOIN HERE
Find and click on your name.

UPCOMING BIRTHDAYS

Show More
WHERE WE LIVE
Who lives where - click links below to find out.

1 lives in Alabama
1 lives in Alaska
11 live in Arizona
1 lives in Arkansas
8 live in California
5 live in Colorado
1 lives in Connecticut
18 live in Florida
2 live in Georgia
12 live in Illinois
6 live in Iowa
2 live in Kentucky
4 live in Maryland
1 lives in Massachusetts
2 live in Michigan
9 live in Minnesota
4 live in Missouri
1 lives in Montana
6 live in Nevada
1 lives in New Jersey
3 live in New Mexico
3 live in New York
7 live in North Carolina
3 live in Ohio
1 lives in Oklahoma
2 live in Oregon
3 live in Pennsylvania
2 live in South Carolina
2 live in Tennessee
8 live in Texas
2 live in Utah
4 live in Virginia
2 live in Washington
323 live in Wisconsin
3 live in Wyoming
1 lives in France
1 lives in New Zealand
1 lives in United Kingdom
46 location unknown
122 are deceased




Show Classmates on map
MISSING CLASSMATES
Know the email address of a missing Classmate? Click here to contact them!
CASE SCHOLARSHIP FUND
Scholarship set up in honor of the school's 50th year, by the Class of 1977. Managed by the Racine Community Foundation.

CASE1969.COM RENEWAL
Funds will be used to reimburse class for the Classcreator page: www.case1969.com

ANNOUNCEMENTS
•

Hello Classmates!
The Reunion Committee informally met today and we decided to have a 55 year reunion! A very casual reunion.

Mark your calendar:

August 2, 2024 Downtown Racine First Fridays

August 3, 2024 Tentatively Petrifying Springs Beer Garden

We just want you to mark your calendars now. Looking forward to seeing everyone!

Wally & Roberta Haag, Jan Hoffmann Fuller, Michele Heck Caskey, Marv Gleason, Cathy & Dan Kremzar

(Not all committee members were present)

•

July 31, 2020


Hi Classmates

More on the bricks for vets. If you would like to purchase one, here is how:

Please purchase from Case alumni teacher Mark Petersen. m.t.petersen78@gmail.com

The brick is $50. A check can need made out to Case Alumni Veterans and mailed to Case, 7345 Washington Ave. Mt. Pleasant, WI 53406, with attention to Gregg Anderle.

Please send the person's name, class year and branch of service.

Here is a challenge for you, purchase a brick to honor of the service of one of classmates!

Michele

Hi Classmates that are Veterans!

You are being called upon! There are 36 special people in our class that served our country. Case High School retired teacher, Mark Petersen, has a special request. He has an alumni exhibit at Case High School and he was wondering if any of you would be willing to submit your photo, in uniform, for the exhibit. And maybe even a story about your time in service.

And can you do me and your other classmates a favor as well, can you post them on our Case1969.com site. I am setting up a Veteran's Corner for you to do it in if you wish. I am sure we would all love to know more about your time in service. And we thank you for your service.

A bit about Mark, he is a '78 Case alum. He served 6 years in the Navy. And has taught for 34 years, 20 at Case. Started the Alum Vet display and walkway while coaching wrestling. He saw other schools that had some kind of tribute to their alumni vets. So he took the idea to our then principal, Jeff Even, and he approved. Feel free to email him at Mark Petersen, m.t.petersen78@gmail.com.

I know three of you already have a brick in the walkway. William Hon, David Felton, and William Thornton.

•

Hi Veterans

We are thinking of finding some way to honor our class vets. We want to make sure we have everyone who served and the branch served in. Make sure you have this in your profile. Thank you!

•

Dear Classmates
I received my video from the reunion weekend today and couldn't wait to watch it. What a great job the video-grapher did. So many people in the video and so many interviews and a real reflection of the entire weekend. Even if you were not interviewed, you may find yourself in the video. If you did not come to the weekend, you may see your friends and enjoy the show. You can still order a video from Raines Video Productions, Portland, for $33.95 with shipping. phone: 1-503-274-9635.
It is well worth the money. Just remember, you will never be younger than you are right now. If you came Friday and not Saturday, you may see yourself. If you went on Horlick's school tour, you may see yourself, If you danced, you may see yourself. What a great party and weekend it was.
And don't forget if you want to continue the party, check the facebook page as anyone who wants to come out is invited to happy hour once a month. All schools included.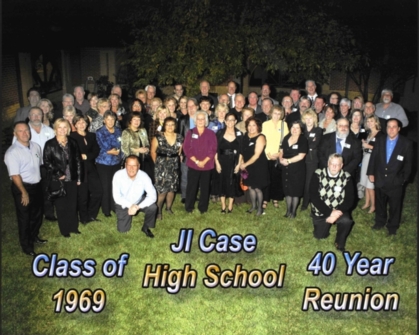 April 16, 2020
Update from stay at home land! Our photo this year and 10 years ago!
Hope you are all well, and trying to enjoy your time at home. Here we all are last summer! Glad we are not planning a reunion this year, too many unknowns. It was a joy to work on this and more of a joy to have reconnected with you all! Take care and check in!
Michele

Also, for those of you from Sturtevant School, another reunion is planned. Thanks to Barbara Stublaski for sharing. BTW she is interviewed in the movie! Saturday October 3, 2020, Klinkert Hotel 1:00 pm to 8 pm.
You can still buy the video!
Bravo Bravo! You are in the movies! And Raines did an excellent job of capturing you, the beautiful evening, and the overall vibe of the event. I loved it as I did not get to talk to everyone and I learned some new things. It is a 2 hour video with many interviews from Friday and Saturday. If you want to get you copy, you still can purchase one, Raines Video Productions, Portland, OR. $33.95 with shipping. 1-503-274-9635.
Also, for those of you from Sturtevant School, another reunion is planned. Thanks to Barbara Stublaski for sharing. BTW she is interviewed in the movie! Saturday October 3, 2020, Klinkert Hotel 1:00 pm to 8 pm.
Photo still available at:
https://davidcharlesproductions.pixieset.com/classof1969
Can we ask each of you a favor? We really do want to
find everyone. Could we challenge you to take a name
from the missing list and try to find them and get them
to come to the www.case1969.com site?
We would love to see everyone!